Where to find our wines
We invite you to come taste Vignes Des Deux Soleils wines in our cellar located at La Jasse, 34980 Combaillaux.
Opening hours tasting room
🕐 From Monday to Thursday 8h-12h and 13h-17h and on Friday 8h-12h and 13h-16h
📝 Groups are welcome on reservation
📍 La Jasse, 34980 Combaillaux
Ask us anything else
📞 +33 4 67 67 04 04
📧 info@blb-vignobles.com
Our ambassadors
Our importers and partners are the only ones authorized to propose wines of Vignes Des Deux Soleils in their respective countries, because of the limited production. They offer our new vintages to their customers only once a year.
If you wish to buy our wines in one of these countries, we invite you to contact them by asking them to register on their list of recipients of our wines. They will then confirm the possibility of you joining their buying group.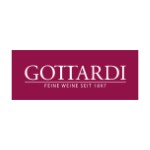 SANKT URBAN Gottardi
Weinhandel & Weinversand Heiliggeiststraße 10 6021 Innsbruck AUSTRIA
+43 (0)512 58 44 930
urban@gottardi.at
www.sankt-urban.at
General Stores
Graaf de Smet de Naeyerlaan 36, 8400 Oostende BELGIUM
+32 59 70 25 03
info@generalstores.be
www.generalstores.be
Jean Arnaud
Jean Arnaud Wijncom B.V.Orionstraat 30 5015 BR Tilburg
013 – 5841200
info@jeanarnaud.com
www.jeanarnaud.com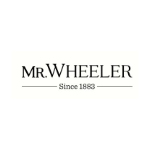 Mr. Wheeler
Birchwood Farm Birchwood Road Dedham Essex CO7 6HX United Kingdom
+44 1206 598 040
hello@mrwheelerwine.com
www.mrwheelerwine.com